It's one aspect of owning a vehicle that many motorists find confusing. When buying a new vehicle, car owners are under the impression (and sometimes they are told so by sales personnel) that in order to maintain their warranty, they have to have all servicing performed on the vehicle by a dealership, rather than any garage of their choosing.
But is this necessarily the case?
The answer is a clear and resounding "NO!"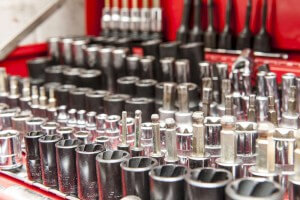 The latest legislation created by the EU decrees that all car manufacturers have to offer at least a two year, unlimited mileage warranty on all their new cars from the date of registration. This warranty must extend beyond initial ownership if the car changes hands during the warranty period.
Importantly, EU legislation also means that a vehicle manufacturer cannot force a vehicle purchaser to have all servicing on the vehicle performed by an official dealership network. Dealers also cannot refuse to honour the warranty that they have placed with the vehicle simply because the vehicle has been serviced outside of their network.
What you need to take care about though is that new car manufacturers are permitted to assign a servicing schedule to their vehicles, and which it is your responsibility while you are the owner of the vehicle to adhere to.
As the owner of your vehicle, it is your right to take your car to any licensed mechanic or garage of your choice. However, you must make sure that the servicing is carried out exactly as the manufacturers provided schedule dictates. This means that you should undertake servicing on time and that only genuine parts and other certain materials (such as lubricants) should be used, as per the manufacturer's instructions.
It is in your best interests to make sure that the garage or mechanic whom will be dealing with your car has a decent reputation. If they make a poor job of servicing you might find that your warranty is invalidated.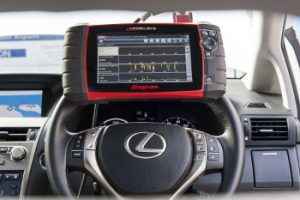 Make sure that you keep invoices and receipts for all the work that you have had performed on the car. This will allow you to prove that the car has received servicing as per schedule, should you ever need to.
If your vehicle does require repair work under the terms of your warranty, then the manufacturer of the vehicle possesses the right to insist that any such work is carried out by an official dealership. This is of course perfectly fair, as the manufacturer of the vehicle will be paying for the work to be carried out in such circumstances.
Note that not all warranties are provided by the car's manufacturer. Some dealers will offer extended warranties, or used car warranties. Such warranties are likely to have different terms and conditions, so you may find that you are restricted as to where you can take your vehicle for servicing.
The rule of thumb to remember is that if your vehicle is under a manufacturer's warranty and you are expected to pay for the servicing, then you are free to take it to any mechanic or garage of your choosing.