For car servicing and repairs in Bromley choose

Double Dee Autos
Send your queries
Get in Touch!
Car servicing in Bromley from a team with 85+ years' experience
Here at Double Dee Autos in Bromley, we can offer you a comprehensive range of car repairs for all kinds of vehicles. Established in 1979, our wealth of experience means we can offer you the very best in garage services. We have a commitment to you, our customer, to ensure you receive the service you desire from a local garage.
Choose us for your next car service or repair and make significant savings when compared to main dealer prices. Engage with our services and we will provide you with the very best in car servicing, car diagnostics and MOT requirements.
Call Double Dee Autos 020 8460 3040.
QUALITY ASSURED
Double Dee Autos are proud members of Retail Motor Industry Federation (RMI) and the Independent Garage Association (IGA)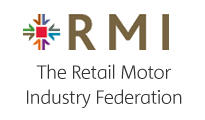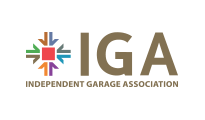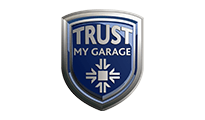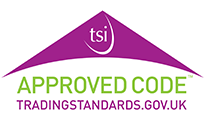 Car Servicing
Keep your car running smoothly and reliably with regular servicing. Book a car service today and save yourself major hassle tomorrow. A service with Double Dee Autos is a quick and easy way to preserve the lifespan of your car. Our experienced mechanics can look over your vehicle and inspect it for any faults or signs that something might go wrong. Your car will be tuned up and have these minor issues resolved before they can cause bigger problems. Servicing is an essential bit of preventative maintenance that'll save you money and stress.
Car Repairs
If your car isn't running quite right or has been damaged, be sure to book it in for repairs with us. At Double Dee Autos we have a team of expert mechanics with years of experience ready to complete all manner of car repairs. We take care of everything, from brake pads to bodywork. Our advanced equipment helps us diagnose problems quickly so we can get to work on a solution. No matter what sort of car you drive, or how minor or serious the fault is, leave it with us and we'll resolve it for you.
GET IN TOUCH
Save yourself ££'s on car servicing and repairs in Bromley, contact us to book your next car service here at Double Dee Autos.
Car servicing, repairs and MOT's
here at Double Dee Autos in Bromley
Why Choose Us
We have over 85 years' combined experience
Extremely competitive prices
We use the latest diagnostic equipment
Fast turnaround times
We're proud members of the RMI and the IGA
We can easily cater for all types of car and light commercial vehicle
Our friendly team are always on hand to offer impartial advice – just pop in!