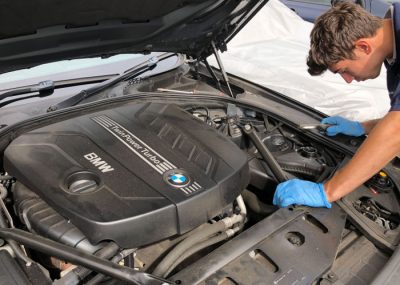 To keep your car running as it should, you need to make sure you get it serviced regularly. Cars are so much more reliable than they used to be, but there are still plenty of moving parts that can fail without proper maintenance.
Getting your car serviced to the proper schedule could saving you money in the long run, as it'll help avoid needing unexpected repairs. If you have a warranty on your car, having it serviced will be a condition of it too.
When should I get my car serviced?
We recommend servicing your car every 12,000 miles or every 12 months, whichever comes sooner.  You might find that your car manufacturer suggests something slightly different.  If it's less than our suggestion, follow what they say. If it's more, stick with ours.